Welcome to week 3 of the New Year New Room Refresh.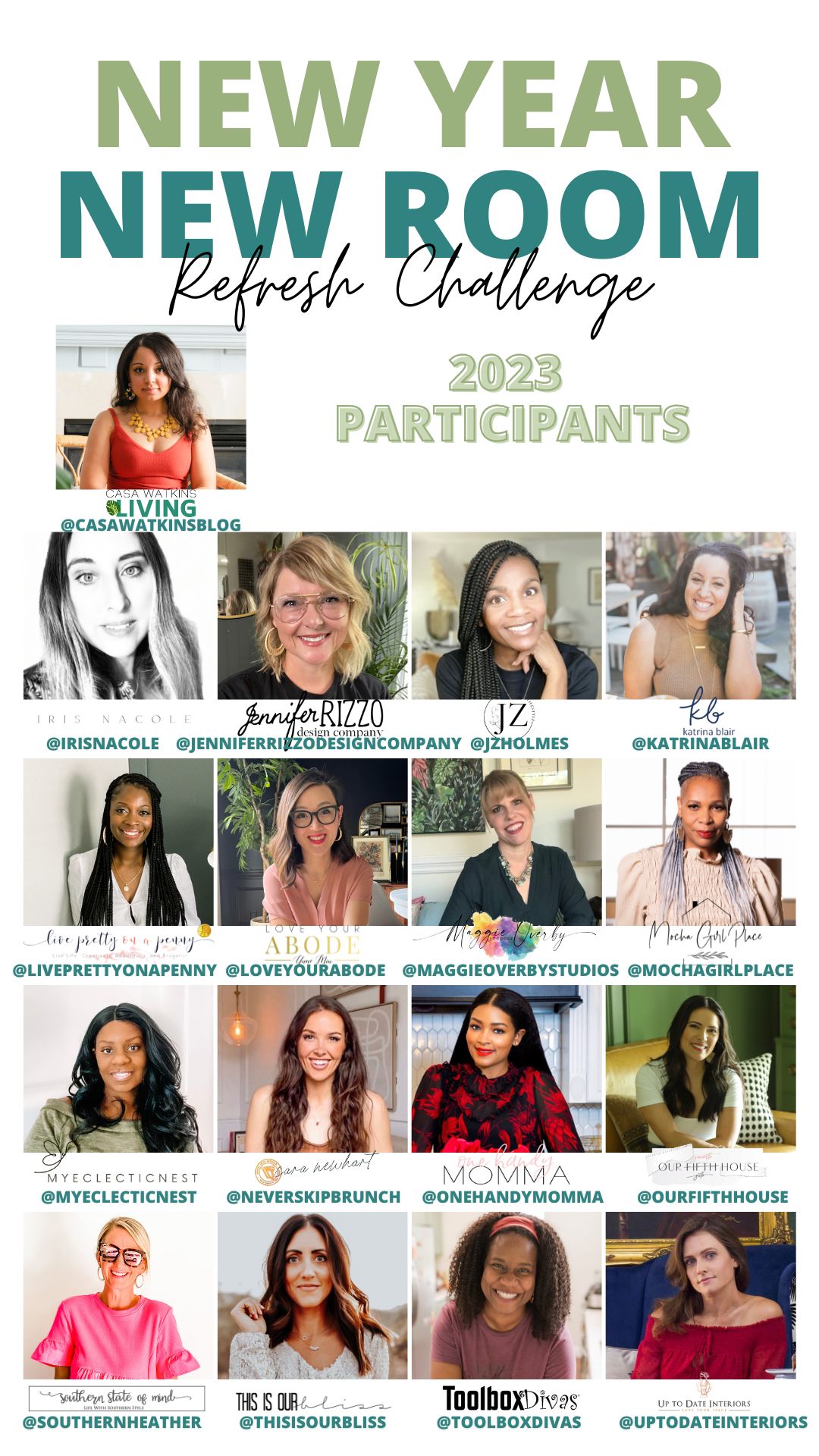 Casa Watkins Living // Iris Nacole // Jennifer Rizzo // JZ Holmes // Katrina Blair // Live Pretty On A Penny // Love Your Abode // Maggie Overby Studios // Mocha Girl Place // My Eclectic Nest // Never Skip Brunch // One Handy Momma // Our Fifth House // Southern State of Mind // This Is Our Bliss // Tool Box Divas // Up To Date Interiors
Welcome to week 3 of the New Year New Room Refresh.Progress feels slow and steady so far, but nonetheless, it progress. This week, let's talk the DIY Marble countertop.
As I shared
last week, 
my main goal was to get started on the DIY marbling on the counter, as it was originally butcher block.
To create part one of the countertop marbling, I painted the counter using white primer and paint and a foam paint brush.
After allowing it to dry, I enlisted to assistance of my husband and we got to work on the marbling effect,
I'll have a post outlining exactly how to do the countertop from beginning to end, but here is how its looking so far!
I can't get over how real it looks.
We used the table that we purchased for the space to assist us as a template.
  Up next we epoxy and that will bring everything together. I'm getting closer to my vision for this space and I'm super excited.
So what do you think? You can check out my
week 2 progress here
. Don't forget to check out the other participants spaces as well. Thanks for stopping by. Until next time!