Hey hey hey, its week 2 of the New Year New Room Refresh!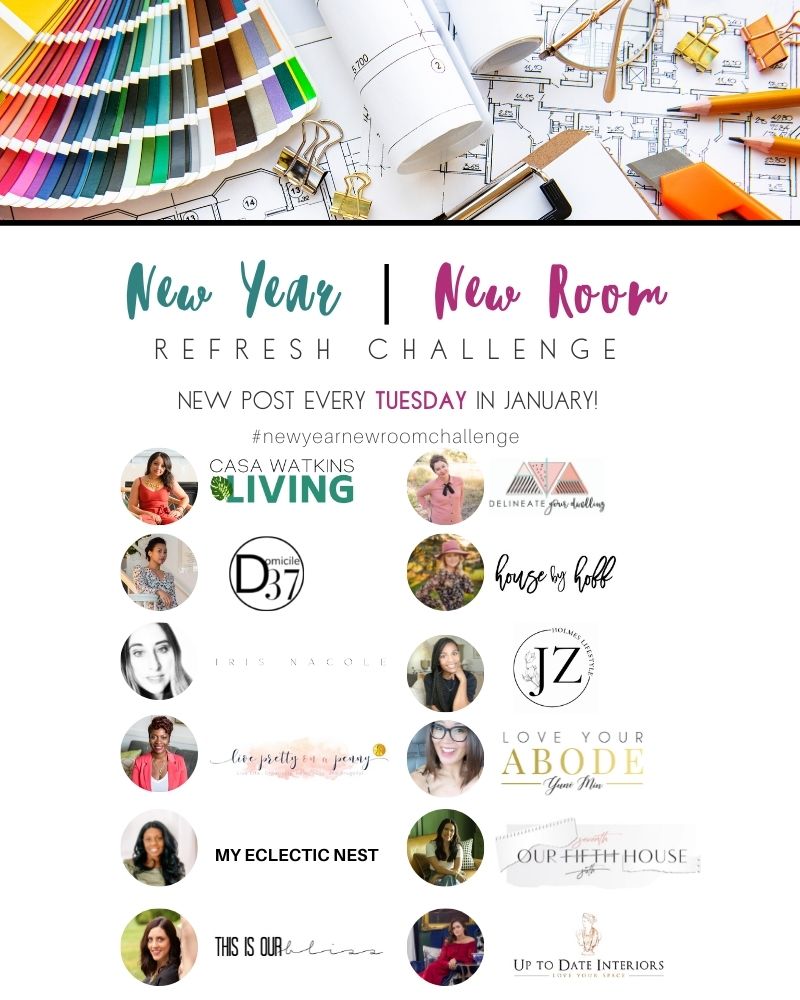 Casa Watkins Living // Delineate Your Dwelling // Domicile 37 // House by Hoff // Iris Nacole // JZ Holmes // Live Pretty On A Penny // Love Your Abode // My Eclectic Nest // Our Fifth House // This Is Our Bliss // Up To Date Interiors
Last week, I shared
with you my semi-plans for refreshing my office space this month, and over the last week,  I've made ton of progress. First and foremost as you can see, the shelves are built! Yall. I love them so much and it made the space come together better than I could have imagined. Let's take a look back on last week and how the old shelves looked in the room.
So much more functional now right?
I plan to put together a full tutorial on how I put this together. It's actually not as complex as one may think! I love the fact that I have more hidden storage options, whereas before, I had to multiple storage carts spread out through the room holding various items.
You can sort of see it over in the corner. I had a file cabinet and the top just became a stacking area for clutter. The white decorative shelves were exactly across from this space. Now, I have cabinets and drawers, plus room on the shelves for keeping my open spaces clear
When cleaning my closet, I also found these beautiful pieces artwork on loose canvas that I bought while in Ghana in 2019.
I just dropped them off to be framed so I am excited to get them back! So that's my update for this week!
Left to do:
Finish Trim on Bookcase desk
Paint Bookcase desk
Chair for Desk
Crown Molding
New Pillows for office sofa
DIY art for wall over couch maybe?
Style everything up!
I am excited with where we are this week, but we still have some work ahead! Make sure you check out the other awesome ladies participating in this years room refresh. Thanks for stopping by. Until next time!