Welcome back to week two of Project: 1 Room 30 Days. I'm telling you all, the pressure to get this room done is both fun, and challenging. I want to make sure my selection's align with my overall goals and vision of the room, so I keep questioning myself on some of my decisions to make sure that I am truly happy with my choices. But one thing for sure is that I LOVE my rug selection.
I went with the  Keno Morrocan Shag from Rugs USA. I have purchased rugs from there in the past, and have always loved the quality, plus you can't beat the price. I believe I purchased this for $120 on one of their 75% off sales. It is a 5×7.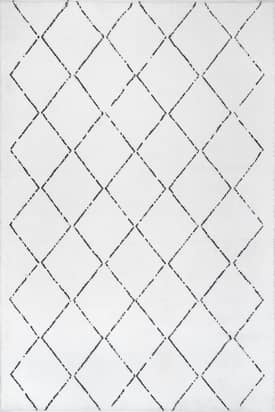 I think it brightens up the room even more, and looks great against the Vittsjo shelves.
Here  is a snap of the rug at night.
So what do you think? Do you love it as much as I do?
I will be back next week with a shot of my sitting area in the room, as that is what I am working on now. I hope to have that finished really soon!
Be sure to check out my past office updates, including the plans HERE and the Project: 1 Room 30 Days week one update HERE.
Follow me on Instagram where I post even more progress photos.
Until next time!