Today I am back because I wanted to share some of my deck ideas with you all. I have been dreaming up deck ideas literally in my sleep. It gets creepy at times :/ However, its still fun imagining all of the potential of my deck, and I look forward to enjoying it during the warmer months. I believe we want this space to be an extended family dining/ living area, complete with furniture, pillows, decor, pretty flowers, etc. Of course I am aware of my limitations, so all these pictures are what inspire me. I look forward to making them work for my home.
If you remember from my previous post, my deck is definitely looking forward to a little sprucing up.
Thanks to The Home Depot, I have several plans to make this space pretty.
1) Stain: In my opinion, the deck has never been stained. If you follow me on IG, then you see that was one of the first things that I addressed. Still working to complete it, but a rich chocolate color was a must!! Here are a couple deck stains that inspired me.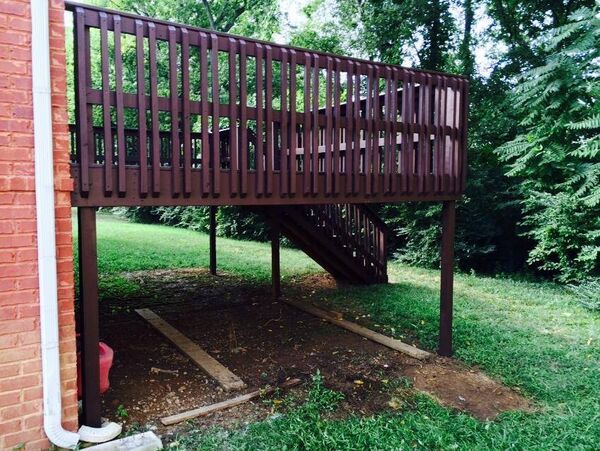 2) Lighting: During the day this isn't a problem of course, but if we want to remain on the deck through the evening, lighting definitely needs to be addressed. I loved the look of these lighting images because of the warm glow that they provide.
Color: Color and pattern will are sure to be infused through fabrics, along with flowers. I love these images, even though I won't be able to incorporate it all, they still inspire me. Let's be real…there is only so much you can do on a average sized lifted deck before it becomes overkill, lol. 
I look forward to you guys following along in the journey. I am so excited to get started!
Until next time.