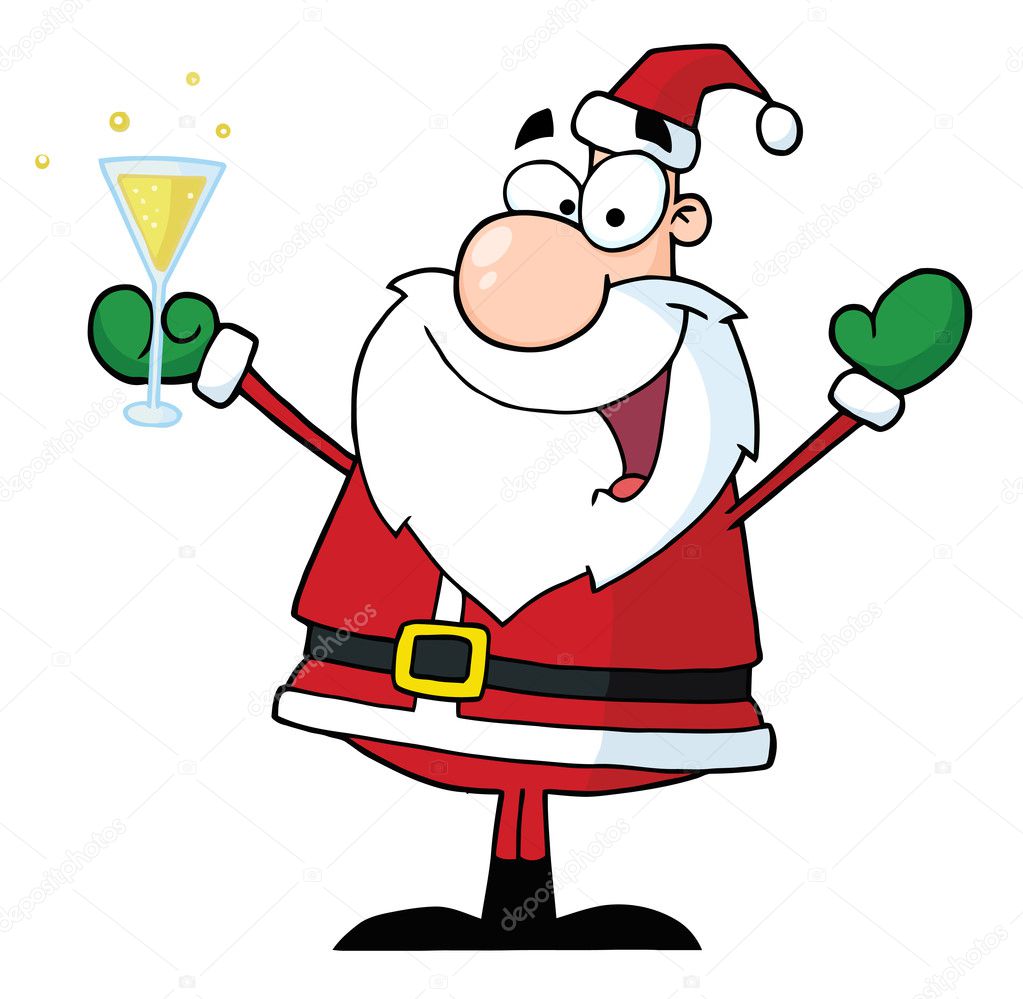 Part of the fun during the holidays are mingling with friends, while enjoying a good cocktail. If I am alone in this matter, I'll take it 🙂 But for those of you who are feeling me, I thought it is only fitting that I share some tasty holiday cocktails that are SURE to make the season bright. When those chilly days of winter hit, what better way to warm up than with flavors of the season!  All of these recipes are simple to make, and are sure to please anyone that you entertain!
Poinsettia Cocktail
Ingredients
3 oz of Cranberry Juice
Champagne
Lime Twist or Fresh Cranberries for Garnish
*yields one serving
Combine ingredients in champagne glass. Use lime twist or cranberries for garnish.
Candy Cane Cocktail
Ingredients
2 oz of strawberry or vanilla vodka
1 oz of white creme de menthe
2 1/2 oz of cranberry juice (for coloring)
Ice Cubes
*yields one serving
Place crushed candy canes on a small plate or saucer. Wet the outside rim of a chilled martini glass with water. Holding the glass by the stem, rotate the rim to coat with candy.
In a cocktail shaker, combine vodka, creme de menthe, cranberry juice, and ice; shake until well combined. Strain into prepared glass; serve immediately.
The Happy Elf

Via
Ingredients
1 oz of melon liquer
2 oz ofcitrus vodka
1 oz of  white cranberry juice
*yields one serving
Combine melon liqueur, citrus vodka, and white cranberry juice in an ice-filled shaker. Shake vigorously, and strain into a cocktail glass. Add cherries.
Spiked Eggnog

Picture Source Unknown
Ingredients
2oz of Rum or Maple Crown Royal
4oz of Egg Nog
*yields one serving
Combine rum or maple Crown Royal, and egg nog in an ice-filled shaker. Shake and strain into an 8oz glass. Use candy cane for garnish.
Santa's Sleigh Cocktail
Ingredients
White sugar crystals, preferably coarse
2 cups store-bought eggnog, chilled
1/2 cup brandy
1/2 cup amaretto liqueur
1 teaspoon ground nutmeg
2 scoops vanilla ice cream
4 cinnamon sticks
*yields four servings
Dampen the rims of 4 martini glasses and then line the rims with sugar crystals.
Combine eggnog, brandy, amaretto, nutmeg, and ice cream in a blender; process until smooth. Pour mixture into martini glasses and garnish each glass with a whole cinnamon stick.
Pear and Cranberry Bellini
 Ingredients
1 cup pear nectar
1 cup cranberry juice cocktail
1 bottle Prosecco or other dry sparkling white wine
*yields eight servings
Combine ingredients in champagne glass.
*****************************************************************************
And for you or your guests that don't drink, here are a few non-alcoholic recipes that keep people happy and the holiday still jumpin':
Rudolph Cherry Bomb
Ingredients
1 cup grenadine
1 liter clear citrus soda, or seltzer
18 maraschino cherries
*yields six servings
Place 2 cups water in a medium saucepan, and bring to a boil over medium-high heat. Add grenadine; stir to combine. Pour mixture into two ice-cube trays. Freeze until solid, 2 hours or overnight.
Fill six glasses with grenadine ice cubes. Top with soda. Garnish with cherries, and serve.
Festive Fruit Punch
Ingredients
4 cupstonic water or ginger-ale, or lemon-lime soda
3 cupsice cubes
2 cupspineapple juice, chilled
2 cupsorange juice, chilled
2 cupslight cranberry juice cocktail, chilled
1 lime, sliced
1 orange, sliced
1 carambola (star fruit), sliced
*yields ten servings
Combine all ingredients in a pitcher. Serve immediately.
So there you have it! Spreading holiday cheer to all!!!
Thanks for stopping by!